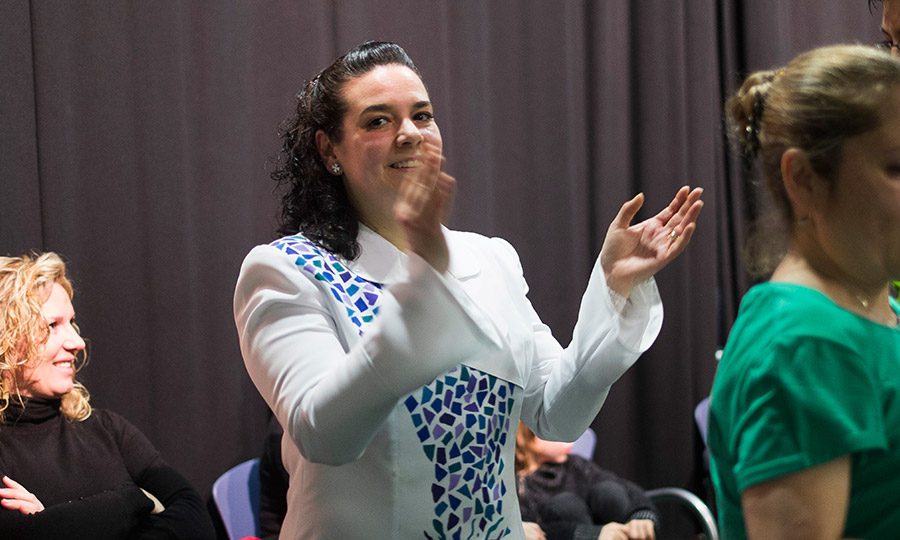 Irish Dance, Adults
Adults, over 18
Irish Dance is a perfect combination of physical exercise and tradition. Thanks to Riverdance and its impacting percussive rhythms and fast-moving feet, Irish Dance spread throughout the globe. We offer a variety of activities and experiences in and out of the country so that every student can choose their individual training according to their personal interests.
We will establish the basics using easy steps while we develop coordination, technique and sense of rhythm.
Professionalisation: Our most advanced students get the possibility to get training and perform in Irish Dance Shows.
Teachers
Betlem Burcet
Pau Molina
Celi Graells
Location and Time
Tuesday: Centre Artesà Tradicionarius in Barcelona from 18:45 to 19:45, Beginners
Tuesday: Centre Artesà Tradicionarius in Barcelona from 19:45 to 20.45, Advanced
Tuesday: Escola de dansa el Gran Blau in Vic from 19:45 to 21, Beginners
Wednesday: Centre Cívic Ter in Girona from 18:15 to 19:15, Beginners and Advanced
Thursday: Escola Luthier in Barcelona from 19:45 to 20:45, Beginners and Advanced
Friday: CEIP La Patacona in València from 18 to 20, Beginners and Advanced
Friday: Escola Pas a Pas in Molins de Rei from 18:30 to 19:45, Beginners
Friday: Centre Cívic Ter in Girona from 18:15 to 19:15, Beginners and Advanced
Saturday: Centre Cívic Ter in Girona from 10:30 to 11:30, Beginners;  from 11:30 to 13:30, all levels