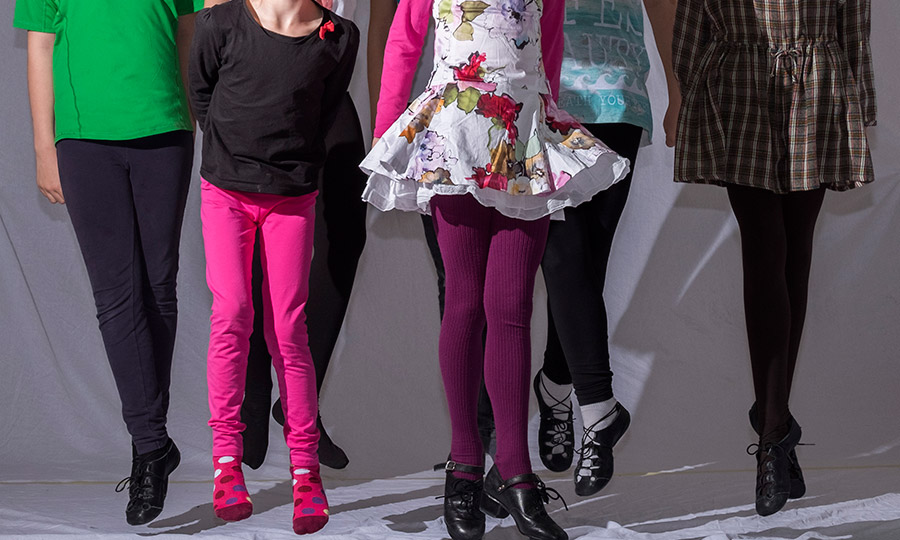 English and Irish Dance, Children
We learn English while we are dancing!
Children 4-12 years
This is an educational Irish Dance activity, taught in English. Through dancing, we keep up the students' motivation to develop their communicational skills. Reinforcing the contents in every session not only improve the individual self-esteem but also enables the students to participate in group choreographies which creates the feeling of belonging to the group. We participate in shows, festivals and competitions and provide a comprehensive vision of a professional dancer with collaborations of well-known artists like Luar na Lubre and Carlos Núñez.
Teachers
Betlem Burcet
Celi Graells
Pau Molina
Location and Time
Monday: Escola Pericot in Girona from 16:45 to 17:45
Thursday: Escola Luthier in Barcelona from 18:30 to 19.30
Friday: Centre Cívic Ter in Girona from 18:15 to 19:15, Beginners
Saturday: Centre Cívic Ter in Girona from 10:30 to 11:30, Beginners; from 11:30 to 13:30 all levels